Employment Based Immigration: Third Preference (EB-3) is for skilled workers with at least two years work experience, professionals with a bachelor degree, and other unskilled workers with less than two years work experience, who can perform labor where qualified workers are not available in the U.S. EB-3 does not require high eligibility compared with EB-1 or EB-2 so many Koreans apply for this visa category. EB-3 applicants wait for a number of years until their immigration visa acquisition. Therefore EB-3 applicants should be aware that their sponsors (employers) must have capacity to maintain their business until the applicants' visas are issued, and there are many applicants waiting for their visa issuance so the visa processing time takes a long period of time.
In rare occasions, the age of the child or children of applicants has or have turned to over 21 years old while the visa is being processed so that the child or children cannot obtain their visas along with their parent or parents. Thus, the EB-3 hopeful should check the processing time of EB-3 prior to applying for the visa and make an appropriate decision.
Requirements
Unskilled workers with less than two years experience in a field that has difficulties to find workers in the U.S.
Anyone over 21 years old can apply for EB-3 regardless his or her education or work experience if he or she has a sponsor (employer).
Sponsor companies in the U.S.A.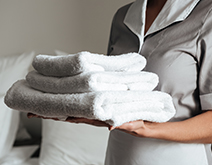 Hotel housekeepers
Hotel housekeepers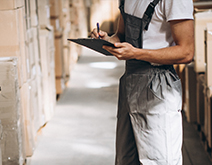 Warehouse workers
Warehouse workers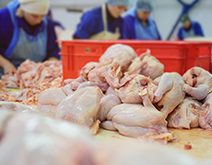 Meat processing jobs
Meat processing jobs